Lab Vacuum Glove Box, Isolation Glove Box
DECO-VGB-SS-2-A is a stainless steel glove box without antechambers, which allow glove box under vacuum to remove moisture and oxygen. The manual isolation, and purge valves provide easy one hand reliable operation. It is an ideal tool for material and chemical researchers to process air sensitive materials and solutions. It also provides universities and commercial firms a cost-effective solution with full inert atmosphere performance and a user friendly control system.
* Do not operate under vacuum status. The vacuum process is used for purging the glove box chamber before operation.
Specifications
Power

110V/220VAC, 50/60Hz

Glove Box Chamber

• Glove Box : DECO-VGB-SS-2-A

• Single Sided and Single Length (2 Ports)

• Case Material : Made of 6mm thickness 304 stainless steel sheet which provide heavy duty structure for vacuum

• Dimensions : 760mm(L) x 610mm(W) x 700mm(H)

• Full view front panels, 760mm(L) x 300mm(W) x 20mm(T)

• With 2 glove ports, Dia70mm

• Max. Positive Pressure : 0 MPa

• Max. Vacuum Level : -0.1 MPa

Glovebox Purge

• Manual 304 stainless steel ball valve. Standard feature.

LED Light

• Warm White or White LED rigid bar, inner fixed over the window

Leakage Rate in Glove Box Chamber

< 3 Torr/hour

Internal Power Extension

• One extension socket (Max power 6000W) is installed in the glove box main chamber.

Gloves

• Size : 200mm(D) x 800mm(L) x 0.4mm(T)

• One pair of Black Butyl Gloves are included for immediate use

Vacuum Pump

• Pumping rate : 2.1 CFM (3.6 m3/h)

• Rotary-vane Vacuum Pump

Net Weight

• 135KG

Warranty

• One year limited warranty with lifetime support

• Rusting and damage due to improper storage condition or maintenance is not covered by warranty

Application Notes

• Always check the joints, gloves, sealing elements, and pipelines for air-tightness before and during the operation

• Corrosive gases are prohibited as they will damage the sensors

• The inlet and outlet of the Antechamber must not be opened at the same time to prevent contamination by the external gas
Photo Show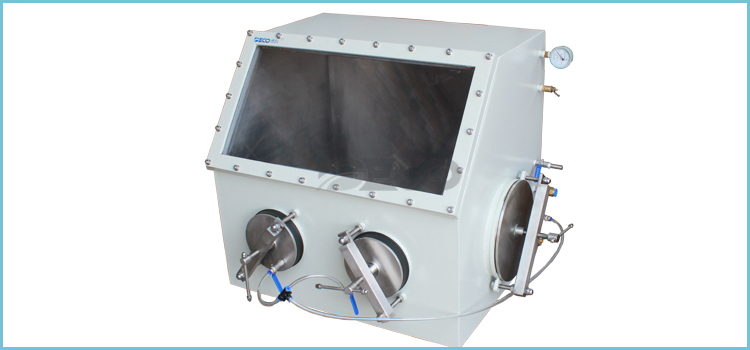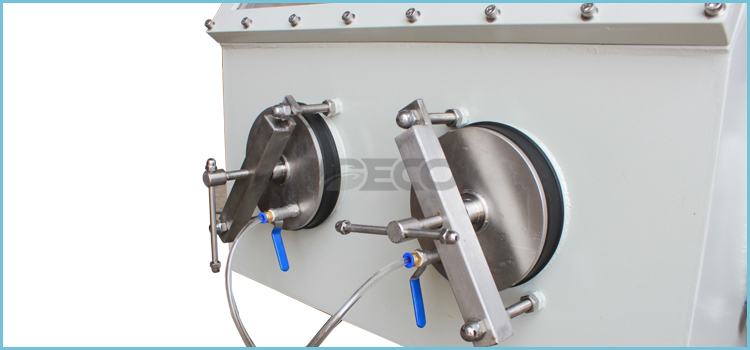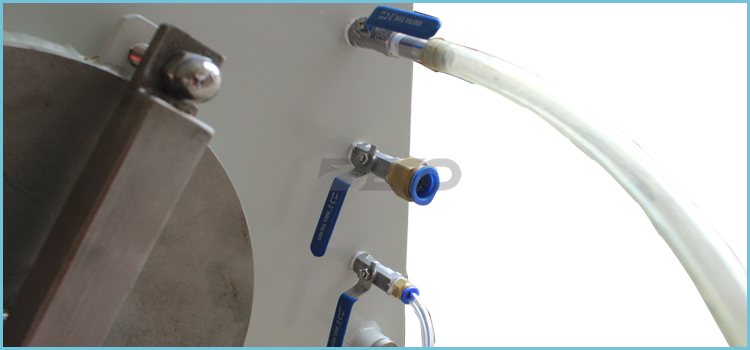 Details Show